PLEASE NOTE THAT WE ARE UNABLE TO TAKE ANY BOOKINGS OF MORE THAN 6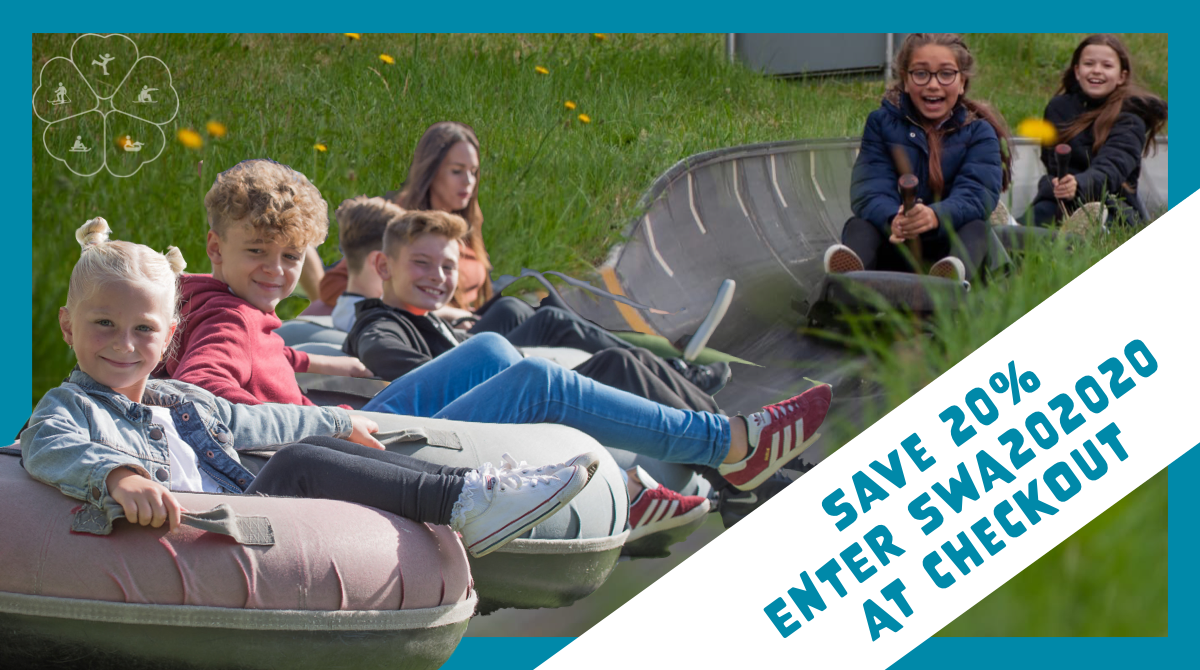 Take part is all 3 of our fun activites and purchase one of our deals.
Slide down on Sno-Tubing

Ride the 500 Metre Cresta Run Toboggan

Drop down the Drop Slide
For all 3 activities you should expect to be on site for at least 2 hours. For 2 activities, allow at least 1.5 hours. 
NEW** Following customer feedback we have now added an Adult and Child Ticket for those with children 4-7yrs. This ticket gives you both a sno-tube session but just one set of toboggan rides as you will ride together. 
Pre-Booking is advised whilst we are running with limited numbers.  
SPECIAL OFFER – SAVE 20% when you book online for any Slide & Ride, or Slide, Ride & Drop packages, for ANY WEEKEND in October and HALF TERM!  Offer extended until Saturday 24th October! Book now for any date in October! 
ENTER SWA202020 at checkout. (Valid for online bookings only and only on the Tube and Toboggan deals combination packages)
Fresh Air and Outdoor fun in a Covid Secure Environment!
OPEN EVERY DAY THROUGHOUT ALL SCHOOL HOLIDAYS 
Tobogganing
(Ride)
Please note: Suitable for ages 4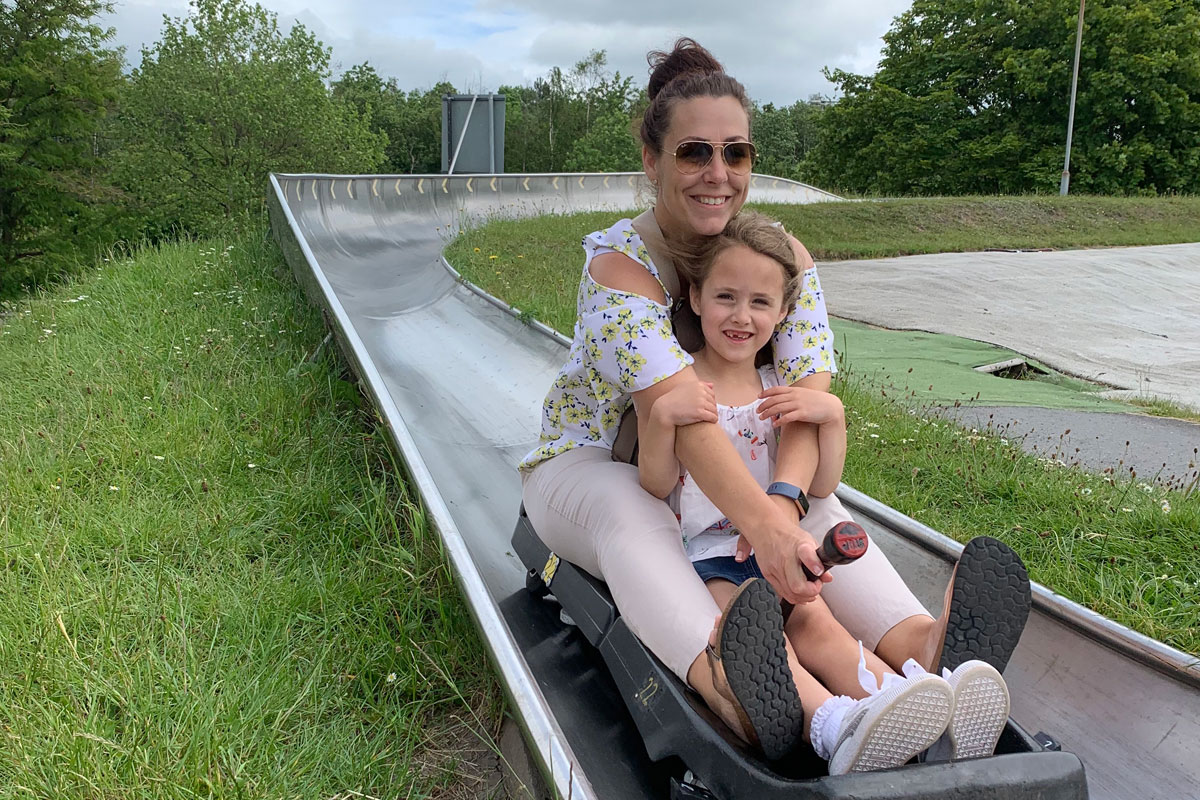 Ride the Cresta Run, our awesome toboggan ride. Press play on the video and watch just how much fun it is!
The lift will take you to the top and then you are in control thoughout 500m of our fun course via a series of twists and turns.
Last rides are sold 1 hour before our closing times. 
Please read our FAQ Section for information on Age Restrictions.
Pre-Booking is advised whilst we are running with limited numbers. 
Sno-Tubing
(Slide) 
Please note: Suitable for ages 4+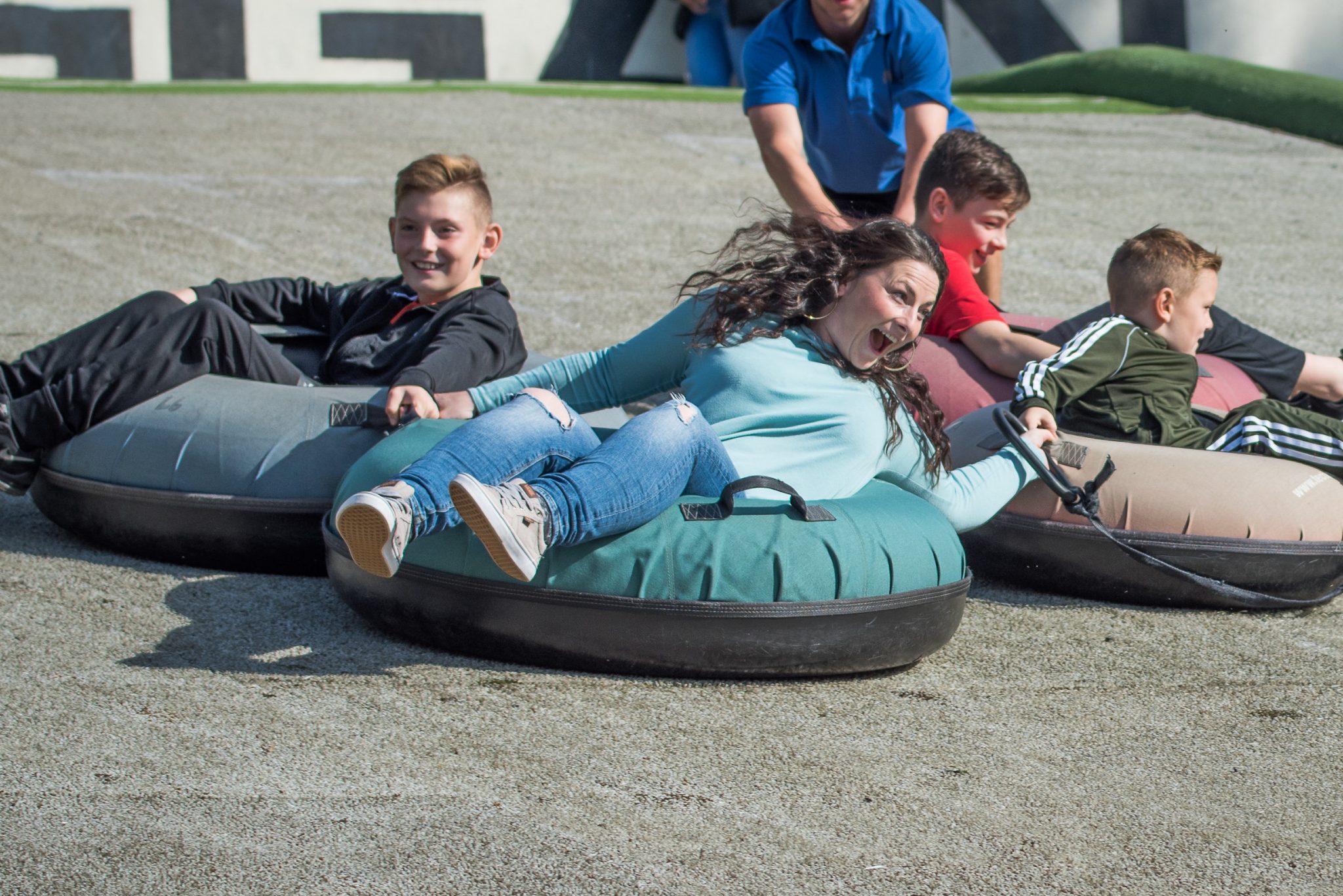 Sno-tubes are large inflatable rings which can be spun and linked together to slide down the slopes.
They are safe, fun and always popular with all ages. No prior experience needed! Simply get on and enjoy the ride.
No minimum number to book on a public session. 
Please read our FAQ Section for information on Age Restrictions.
Drop Slide 
Please note: Suitable for ages 4+
Dare you ride our Drop Slide! Tube down the twist and turns of our 70m Drop Slide.
It's the next step up from Sno-Tubing for anyone looking for extra thrills!
Please read our FAQ Section for information on Age Restrictions.
You can book this activity online as part of a deal – scroll up to the top section.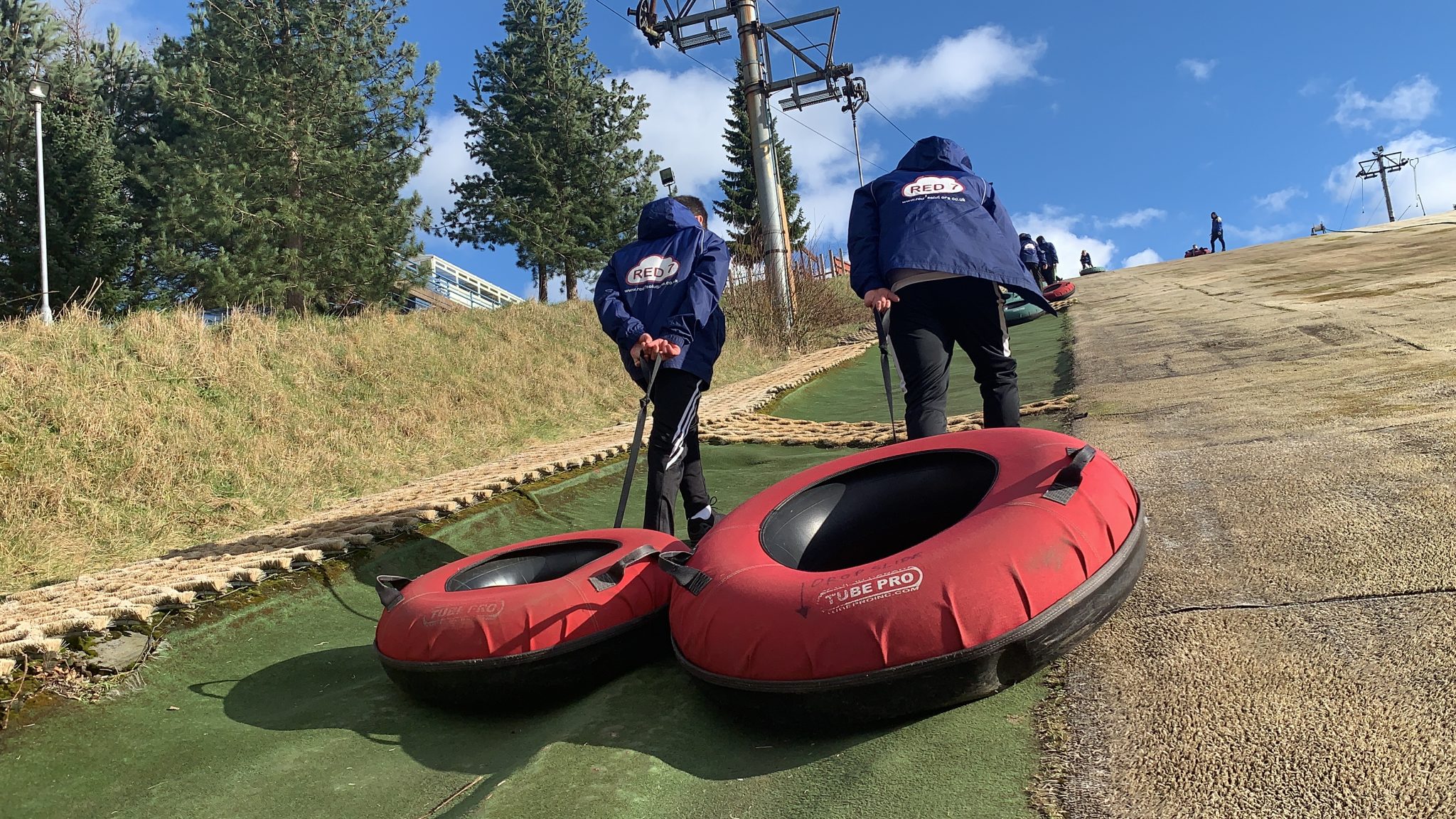 Our Activities are also a suitable option for birthday parties as well as youth group outings. Scouts, Guides and Football Groups just a few of the clubs that join us for an evening of fun.
Youth Groups/Clubs receive discounted activity prices between 5-9pm Monday-Friday. Call us for more information. 
Frequently Asked Questions
Q: What should I wear?
A: For Sno-Tubing it is as simple as dressing for the weather. Trainers or equivalent shoes that give good grip for walking up hill are a must and no open toed shoes are permitted.
Q: What time do I need to arrive?
A: For Tubing sessions please arrive 15 minutes beforehand to check in.
Birthday Parties: If you are having a birthday party with food, please be on site at least 20 minutes before the start time as we have to take the children's food orders and make sure all your guests are on site before we start the session. For birthday parties without food then you can arrive between 10-15 minutes before the start time.
Q: How many people can be on a session?
A: Our ratios are 1-15. This means an Public Tubing session is full once 15 people are booked on.
If you have a private session, we can add as many, as you like. We simply just add staff to match the ratios. Recommend maximum group size is 20-25 to maximise the rides the group have.
If you are booked for a Slide and Ride Package, larger groups will generally  be split into 2, and alternate the activities. 
Q: What happens if it rains?
A: We are a rain or shine slope, we would only stop a session if there was thunder and lightning due to the risk of being on a hill in such a storm.
Q: Can I go on the slope with my child?
A: If your child may struggle taking their Sno-Tube up the hill themselves, then parents are more than welcome to help them carry the tube up the slope.
Q: How old do you have to be to take part?
A: Toboggan – Minimum age 4yrs. (4-7 must ride with an adult 16+ with the adult being in control at all times) 
Sno-Tubing and Drop Slide – We can take children from 4 years of age upwards.
Q: How do I get up the slope?
A: Participants do require a good standard of physical fitness as you are required to walk back up the slope with your tube.