Instructor Training
Train to become an instructor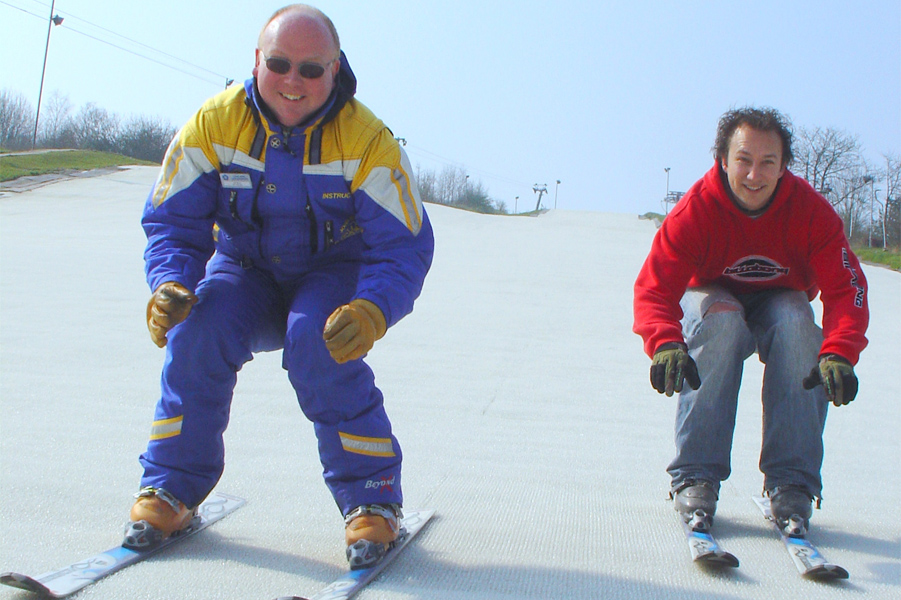 NEXT SKI INSTRUCTOR INTENSIVE COURSE DATES: tbc  
Call 01283 890089 or email lessons@jnlswadlincote.co.uk to register your interest. Please include your name, age, contact information, availability for work and a brief summary of your ski ability. The course is FOC, however there is an expectation that you will instruct for us once qualified – flexibility and availability for evening and weekend hours is essential! Attendance on both days is required. 
Passionate about skiing or snowboarding? Being an instructor can be immensely rewarding as well as helping to refine your own technique. Our JNL instructor courses are run by a Snowsport England accredited coach and many of our instructors go on to obtain further qualifications and even teach abroad. We generally ask that you are capable of linked parallel turns on skis or linked turns on a snowboard in order to join our instructor program. Other than that enthusiasm, patience and a commitment to the training program are key essentials!
Our regular Instructor Training runs every Monday from 7pm – 9pm and costs £10.00 per session. You may attend an introductory session foc. 
If you already hold an instructor qualification and are interested in teaching for us please get in touch – we'd love to hear from you! 
To learn more call us on 01283 890089 or email jnl-swadlincote@nikegroup.co.uk 
Frequently Asked Questions
Q: What should I wear?
A: To take part in a ski or snowboard lesson you must have long sleeves, long trousers and gloves. If it is hot weather then leggings/tracksuit bottoms and long-sleeved t-shirts are perfectly fine to wear.
Q: Can I bring my own equipment?
A: You can indeed. However due to the nature of dry slope skiing and snowboarding wear and tear is increased so we recommend that you save your kit for the mountains and use ours on the mats.
Q: Do I need to wear a helmet?
A: Helmets are optional at the slope, however, if you are taking part in freestyle or race clubs then a helmet is a must. We do not provide helmets.
 Q: How early should I arrive for my lesson?
A: We ask that you arrive 30 minutes before the lesson start time to allow sufficient time to check in at reception and be issued with your equipment. Late arrivals may not be permitted to join the session. 
Q: What is the minimum age for skiing/snowboarding?
A: We can take children as young as 3 years and up for skiing and children from 9 years and up for snowboarding.
Q: What surface do you have?
A: We use PERMA-SNOW on our nursery slope. This provides a great learning surface for skiers and snowboarders before progressing to our main slope which is a SkiTech Diamond Mat Surface.
Q: I can ski/snowboard already, however I have never been on a dry slope. What are the major differences?
A: Despite what level of skier or boarder you may be on snow, on a dry slope you will start at a level lower. On snow you can get away with minor flaws in your technique, whereas on a dry slope you cannot. A snow surface is a lot faster and easier. The snow building up under your skis or board, along with the reduced friction can help you make the turn or the stop, whereas on dry slopes you have to turn the ski and edge the board using technique, which may take some time to get used to if you have only ever skied on snow.