School & College Activity Days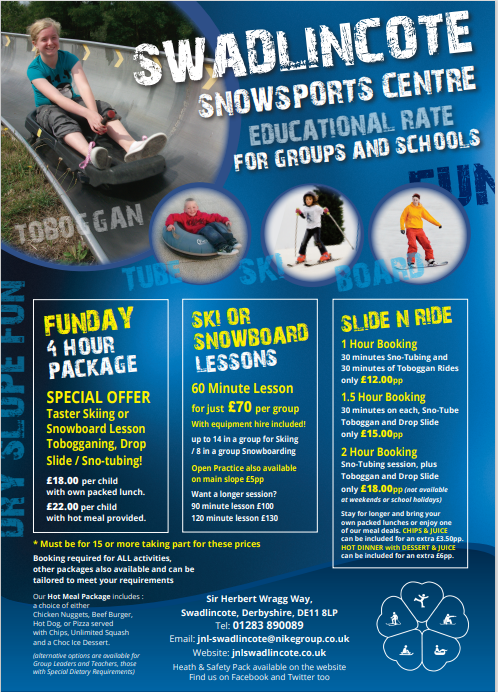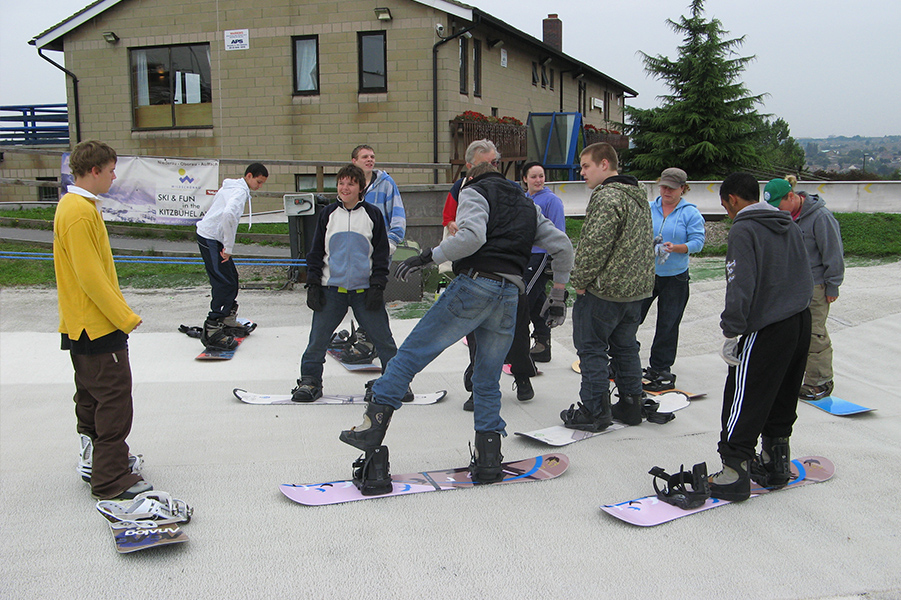 6 Hour Package
Two Group Skiing or Snowboard Lessons Tobogganing, Sno-tubing and Viper Slides!
£27.00 per child with own packed lunch
£30.00 per child with hot lunch included.
Stay all day!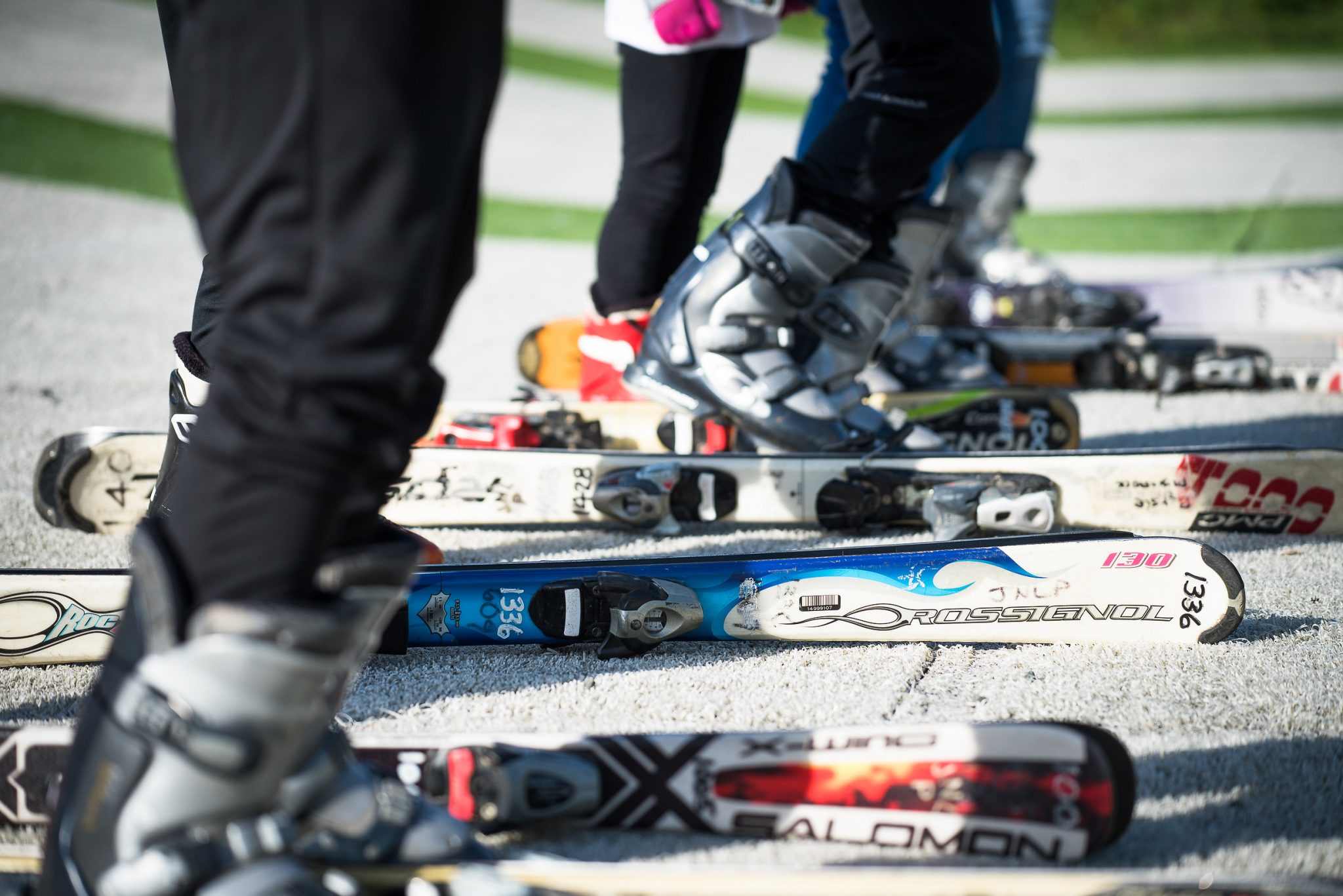 4 Hour Package
Group Skiing or Snowboard Lesson, Tobogganing, and Sno-tubing!
Our hot meal package includes :
– a choice of either chicken nuggets, beef burger or sausages served with chips,
– vegetarian option served with chips, 
– unlimited squash,
– choc ice dessert.
(alternative options are available for older children, Group Leaders and Teachers)
£17.00 per child with own packed lunch.
£20.00 per child with hot lunch included.
Morning or afternoon availability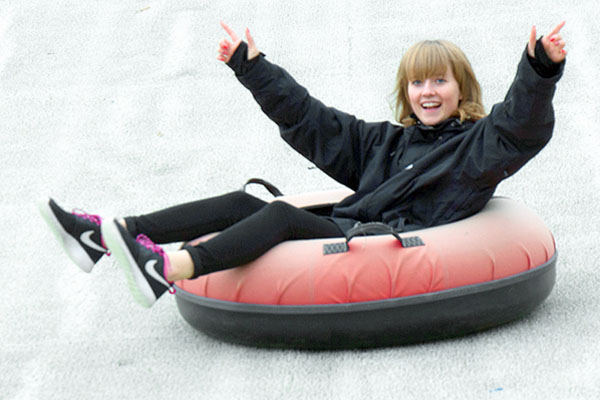 Tube & Tob Only Sessions
2 Adults Per 10 Children can enjoy FREE activities when booking either a 4 or 6 hour package!
If you only have a couple of hours to enjoy some activities take advantage of our new Combo offer available for groups of 10 or more:
20 minutes Sno-Tubing and 2 Toboggan Rides for only £12.00 per person!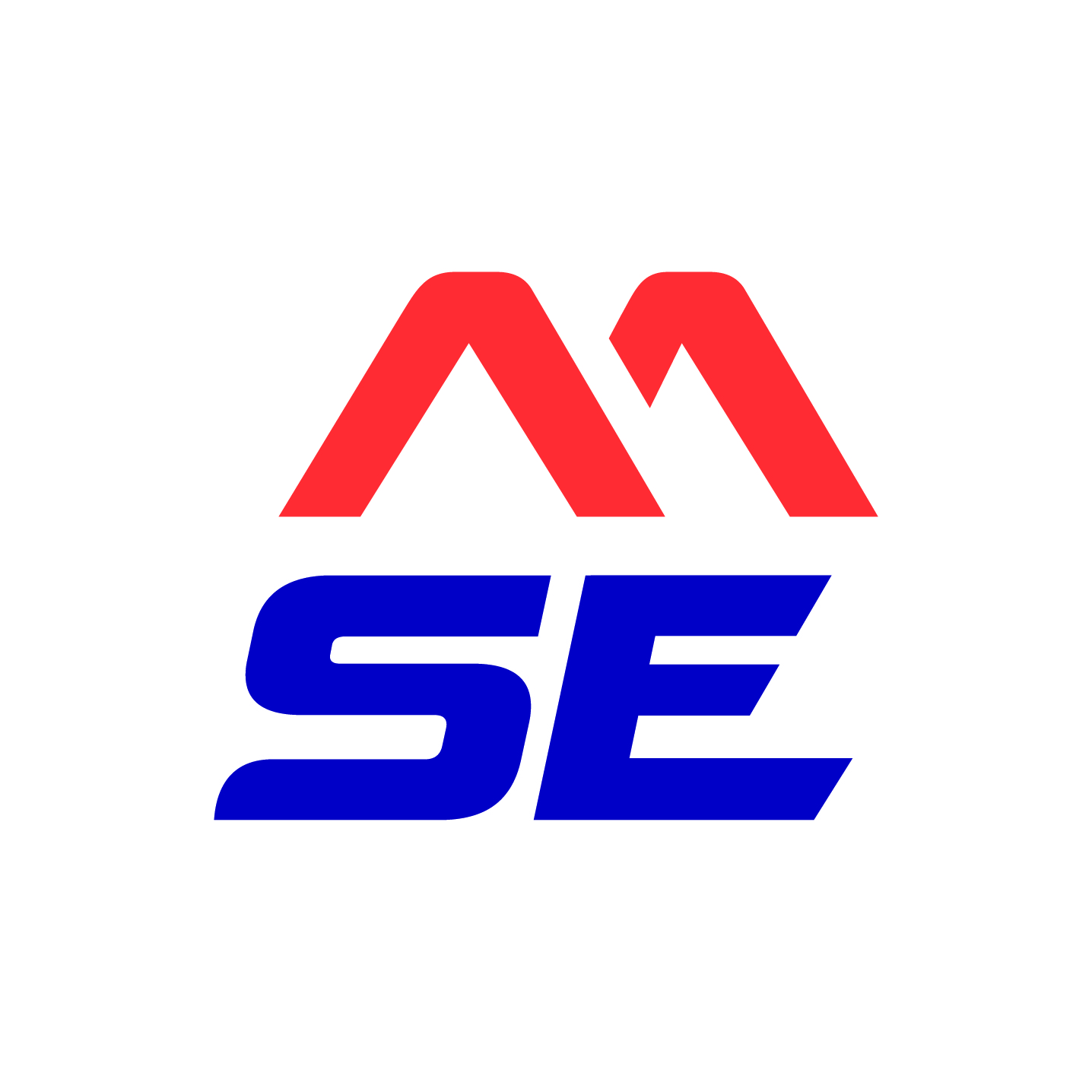 Links with Snowsport England
Snowsport England is the National Governing Body for snowsport in England and they are committed to inspiring participation in Snowsport at every level.
We are associated with Snowsport England and receive guidance from them. We actively take part in their campaigns and share their vision to engage more participants into Snowsports
View their website here: 
Bookings
For bookings please send us an email or call us on 01283 890089.
Our Health and Safety Information can be downloaded HERE. 
Prepare your class for the day
long sleeves, trousers and gloves are needed for all lessons even if it is a hot day. 
sensible shoes with grip are recommended. No open toed-shoes or heels permitted.
water bottle is needed
sun cream recommended on a sunny day
Invoicing
You will be invoiced on the day of your booking. We will invoice based on your final numbers given one week before.