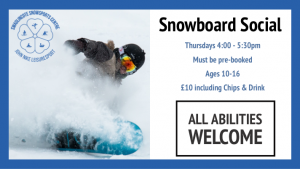 Join us for our Snowboard social, a fun session for you to try a new sport and progress whilst making new friends. Once the session is over, enjoy some chips and juice in the Alpine Lodge where your coach will provide you with feedback on the session!
Aimed for 10-16 years.
Pre-booking required.