Baby Showers 
Everything you need in a venue!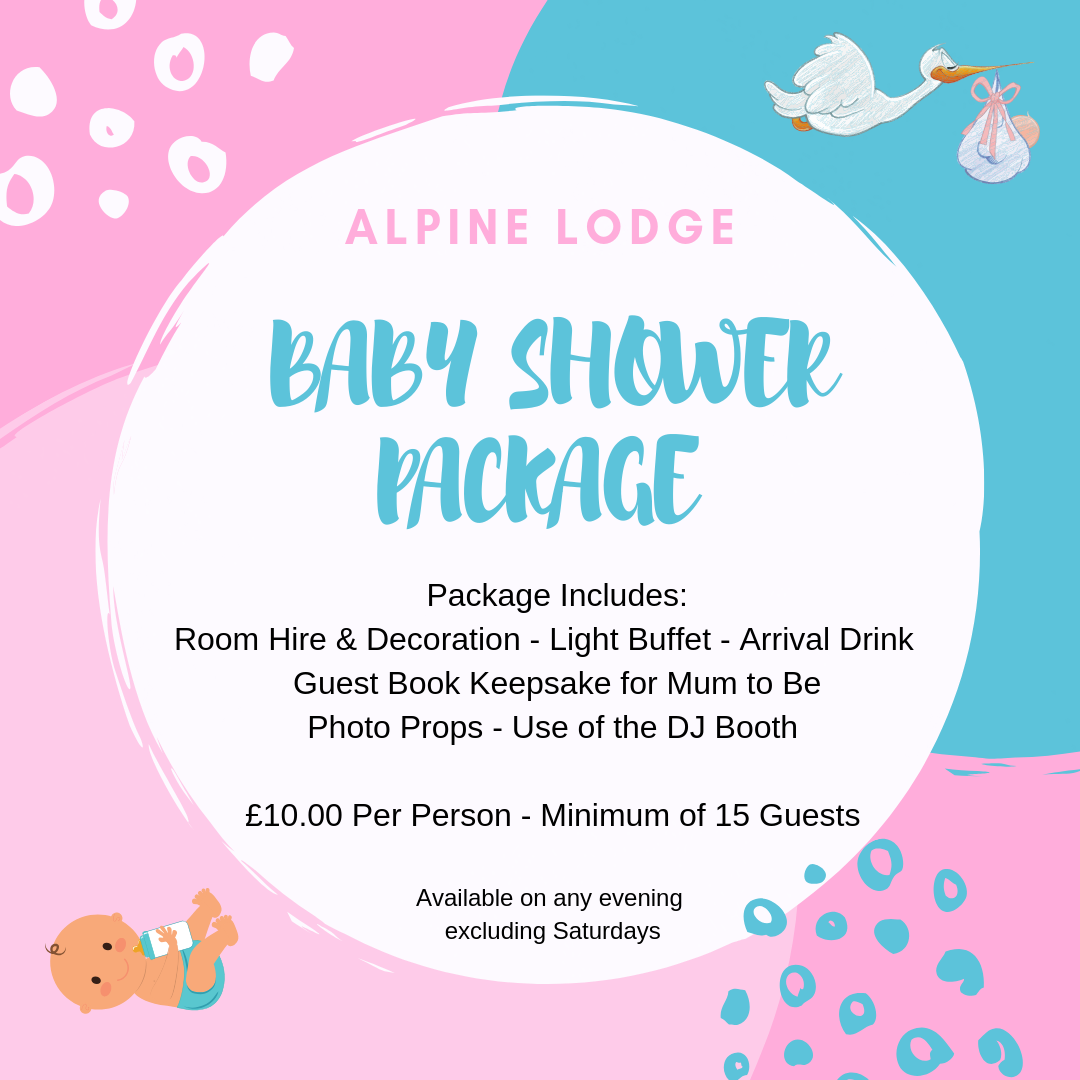 Everything you need for your baby shower!
You will have room hire for approx 3 hours (to be discussed on booking), use of the DJ booth to play your background music and games and the room will be decorated in Blue, Pink, Both or Neutral Colours!
Light Buffet Includes:
Finger Sandwiches
Veggie Dip Cups
Scones with Jam & Cream
Fruit Skewers
Crisps & Nacho Selection
Upgrades are available upon request.
To discuss your baby shower requirements, please call us on 01283 890089 or contact Hannah and Claire
via email