An Instructor's Journey
Thinking of becoming an instructor? Read Kats Story here!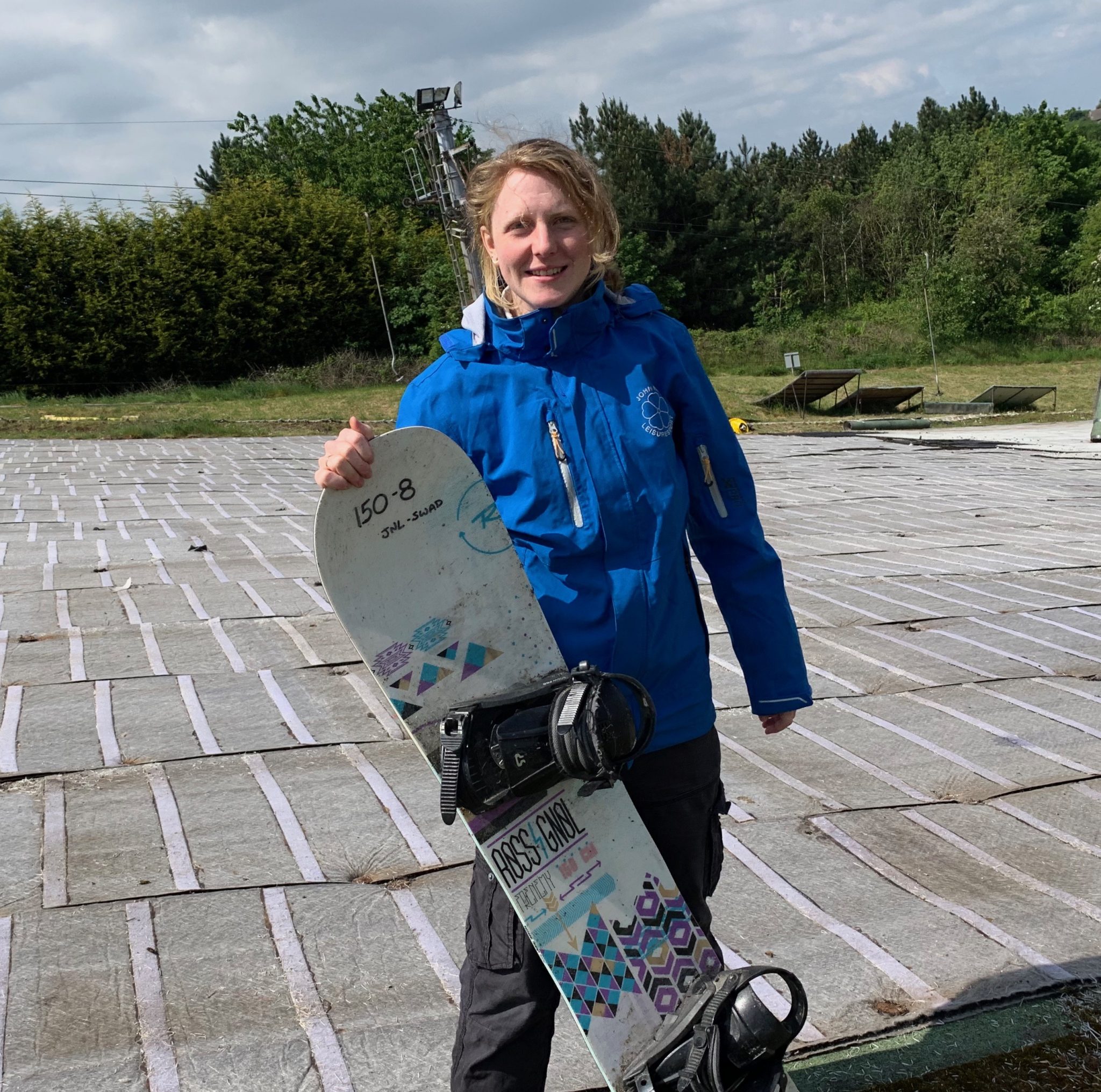 Our instructor course is a great first step into teaching snowsports. Many of our instructors go on to teach abroad whether just for seasons at a time, or full time traveling across the world.
Kat (Pictured), is a great example of someone who started out very young and has gone on to travel around Japan, Canada and Austria. Kats next destination is New Zealand and leaves at the start of June, after a flying visit home.
Having had a chat with Kat this week, she agreed to share her journey with us, in hope it will inspire others to follow her footsteps.
Kat started Skiing at the age of 7, attending holiday clubs at the centre on a regular basis. At the age of 14, Kat switched to snowboarding and although she still skied, snowboarding became her preferred skill.
In order to pay for all her lessons and later her instructor course fee, Kat took on a number of paper rounds, delivering 100s of papers each week around Swadlincote. Then, at the age of 17, Kat passed her instructor course and enjoyed teaching various lessons from privates to schools and even the holiday clubs that she used to attend herself. Not happy with only teaching one skill though, Kat also passed her ski instructor grade!
In 2014, Kat worked her first season away, choosing Austria as her destination. Having worked at Swadlincote, being accepted to teach abroad was easy to achieve. Kat's dry slope experience was easily transferable to snow and gave her a solid foundation for teaching anywhere. Kat always finds that "people are impressed" when she told them she had learnt on a dry slope.
Having completed so many instructor hours, also meant that Kat was able to work longer in Japan. The usual limit is 12 months but Kat managed to do 3 years! This was all because of her previous experience.
As well as the teaching side, Kat learnt to kit up customers with equipment, something else she says has been of benefit when working on the slopes. "It helped that I could help fix customers equipment problems whilst out on the slope, having had that experience at Swadlincote, really came in useful"
The contacts made at Swadlincote were also invaluable and will continue to be so. Each time Kat is back in the UK she makes sure to drop in and will pick up lessons and other shifts where possible, keen to remain part of Swadlincote for years to come. " I can't wait to come back next time I visit home and try the new slope surface. It is going to be great for the centre and I'm looking forward to developing my techniques here in the future"
Feeling inspired?
Learn to Ski or Board via our group or private lesson packages!
For ages 15+ (You can join the training course from the age of 15, but you are unable to teach until you turn 16)
Every Monday 7-9pm – First week free and then £10 per week.
Initial course is 13 weeks. For more details email l.elks@nikegroup.co.uk or call Lucy or Gemma.